Meet the founder of The Food Therapy Clinic
The Food Therapy Clinic was founded by registered nutritionist, psychotherapist, hypnotherapist and lawyer, Uxshely Carcamo. Uxshely founded the clinic to enable her clients to get to the root cause of their issues around food.
In a sector dominated by fads and quick fixes, Uxshely wanted to adopt a scientific approach to resolving food issues that would enable her clients to achieve permanent change. Uxshely also appreciated that the most effective long-term treatments for issues around food were holistic and involved optimsing sleeping habits and dietary choices as well as changing thinking patterns.
​
After graduating with a first from Oxford University and spending some time working as a corporate lawyer, Uxshely decided to re-train in a range of disciplines which would allow her to enhance the health of others both physically and mentally, including: psychotherapy, biomedicine, hypnotherapy, public health nutrition, meditation and neuro-linguistic programming (NLP). Uxshely now combines several of these techniques and disciplines to help her clients to optimise their nutritional choices; deal with their eating disorders; break free of the vicious dieting cycle; and to feel great about themselves and their bodies.
​
Qualifications undertaken:
Oxford University (University College): first class honours, Law with French Law LLB
London School of Hygiene and Tropical Medicine: MSc in nutrition for global health
British School of Meditation: meditation teacher training
NLP Life Training: qualified practitioner of NLP and clinical hypnosis (training with the creator of NLP, Richard Bandler and studying hypnosis with Paul McKenna)
College of Naturopathic Medicine: biomedicine course
National College of Hypno-Psychotherapy: hypnotherapy and psychotherapy training
​
Registered with:
The National Society of Hypnosis, Psychotherapy and Mindfulness
The Complementary and National Healthcare Council
The Association for Nutrition
The Food Therapy Clinic wants to help you to make permanent changes and the only way to permanently change how you eat is to look at WHY you eat the way you do
People's issues with food come in all shapes and sizes. Yet there is one thing that these issues all have in common - there is some psychological pattern driving them - causing you to repeat the same cycle over and over again. The Food Therapy Clinic understand what drives these repetitive and destructive patterns - and can help you to reverse the unhealthy habits of a lifetime - for good.
REBUILDING YOUR RELATIONSHIP WITH FOOD
Most therapists do not understand nutrition and most nutritionists do not understand psychology but at The Food Therapy Clinic we understand both and so can successfully help you to resolve your issues around food for the long-term.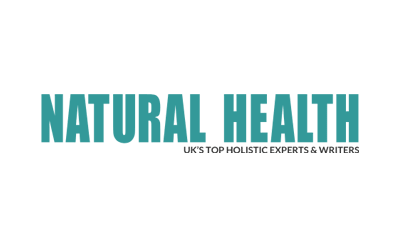 The clinic has been featured in a range of television shows and publications
Book in a free consultation today
Get in touch now to book a 20 minute free telephone consultation. On the call we will talk though why you may be struggling with your relationship with food and help you to understand what you can do change this relationship long-term.
The Food Therapy Clinic
4 Staple Inn
High Holborn
London
WC1V 7QH
nearest tube Chancery Lane
​
Open 9am-9pm, Monday-Sunday