Anxiety and Stress Management Mini-Course
A 3 day mini-online course to help you to manage stress and anxiety more effectively
A programme to treat binge-eating, emotional-eating and comfort-eating
FREE YOURSELF FROM THE DIET CAGE
You Don't Have to Starve Yourself to Lose Weight
Worrying about food, your body and your weight can feel like a constant battle and struggle. You may have spent years feeling out of control around food, turning to food to cope with emotions or finding yourself over-eating or binge-eating regularly. Unfortunately diets and quick-fixes rarely work long-term to change your relationship with food. This course is designed to free you from that constant struggle and battle with food. This course is designed to help you to build a new relationship with food, new habits around food and to set you free from obsessing about food and your weight - so that you can finally just get on with enjoying your life.
​
Who is this course for: This is a course for anyone struggling with their weight, anyone that eats to cope with their emotions, individuals suffering with bulimia or binge eating disorder and anyone else that would just like to build a new relationship with food.

This 12-week online programme equips you with the tools, materials, online resources and skills that will enable you to transform your relationship with food and your body. You will be personally guided and supported throughout the online course and are welcome to contact us with any additional questions that you have.
Why is this course right for me:

- you will learn how to lose weight effortlessly without having to count calories or restrict your food intake;
- you will learn why you feel like you have no willpower to change your diet or to exercise;
- you will learn how to control emotional eating and to cope with your emotions without feeling the need to turn to food;
- you will stop worrying about how other people perceive you and finally start believing in yourself;
- you will learn how to manage any addiction to sugar and rebuild your relationship with alcohol;
- you will improve your sleep quality, getting a restful night's sleep every night... and much more...
The Food Therapy Clinic helps clients to make permanent changes to their relationship with food
The course contains the following modules:
WEEK 1: Introduction and Checking in with Yourself
WEEK 2: Why Diets Don't Work and What You Can Do Instead
WEEK 3: Mindfulness and CBT for Managing Stress
WEEK 4: Managing Emotional and Comfort Eating
WEEK 5: How To Optimise Your Sleep
WEEK6: Boosting your Confidence and Self-Esteem
WEEK 7: Building New Habits for Lasting Behaviour Change
WEEK 8: Choosing a New Coping Mechanism
WEEK 9: Building A New Relationship With Alcohol
WEEK 10: Perfectionism and Procrastination
WEEK 11: How Your Food Choices Affect Your Mental Health
WEEK 12: Exercise and Having No Time
​
Reversing unhealthy patterns - freeing your clients to lead a happy and healthy life.
3 instalments:
£120 per month
12 instalments
£30 per week
12 week course plus BONUS
Course plus BONUS 60 minute online 1-on-1 session
£340
I am so confident that you will see changes to how you feel after using the online course, that if you use the course materials for 5 days and do not think it would benefit you, I will give you your money back.
Get in touch to talk through whether this course is right for you
If you are still not sure whether this online course is for you, please get in touch to book in a free 20 minute consultation today.
Transforming your body, your health and your life all around
"I have now lost two stone and feel so much better for it. I really think that it's going to continue and stay off...My team at work can't believe how much I have changed! I now have a desk full of fruit and nuts and no biscuits and chocolate in sight."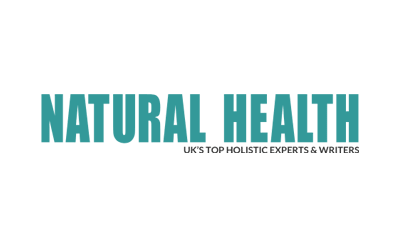 To receive a free confidence building tools sheet