Free yourself from the diet cage with this online course
FREE YOURSELF FROM THE DIET CAGE
​
This 12-week online programme equips you with the tools, materials, online resources and skills that will enable you to transform your relationship with food and your body. The course will show you how to lose weight without it feeling like a constant battle but you will also improve the quality of your sleep, boost your self-esteem and confidence, improve your personal & professional life and feel much happier day-to-day.
When you sign up you can expect to:
​
- lose weight effortlessly without having to count calories or restrict your food intake and so that weight loss does not feel like a constant battle and struggle with food
​
- learn why you feel like you have no willpower to change your diet or to exercise more and find out how you can get that willpower back
​
- learn how to control emotional eating and to cope with your emotions without feeling the need to turn to food
​
- understand how your brain works, why you keep promising to start your diet "tomorrow/on Monday" and why this never works
​
- boost your confidence and self-esteem and finally find the courage to pursue your professional and personal dreams
- free yourself from the cycle of restricting your food intake and then over-eating or bingeing to instead maintain a healthy weight effortlessly
​
- learn how to manage any anxious feelings, stress and low mood so that you feel better day-to-day and don't need to turn to food to cope with these feelings
​
- stop worrying about how other people perceive you and finally start believing in yourself
​
- manage any addicition to sugar and re-build your relationship with alcohol
​
- stop obsessing about food and your body to instead focus your thoughts and energy on pursuing your goals and dreams
- improve your sleep quality, getting a restful night's sleep every night... and much more...
​
This is a course for anyone struggling with their weight, anyone that eats to cope with their emotions, individuals suffering with bulimia or binge eating disorder and anyone else that would just like to build a new relationship with food.
​
Psychotherapy and hypnotherapy
"and I said to my body. softly. 'I want to be your friend.' it took a long breath. and replied 'I have been waiting my whole life for this." - Nayyirah Waheed
​
Welcome - I am Uxshely and as the founder of this clinic, have built this course so that I can help as many people as possible to set themselves free from the vicious dieting cycle and to finally feel good about their bodies and their health. You deserve more than to spend the rest of your life obsessing over calories, food and your weight. You deserve to be set free to enjoy your life and food.
​
The 12 week online course is designed to completely rebuild your relationship with food. If you have excess weight to lose, the course will also help you to lose weight without it feeling like a constant battle and struggle with food. The course includes 12 online training videos, weekly exercises for you to implement, 10 hypnotherapy sessions, daily material to read and regular inspiration. The total cost for such a programme in the clinic would usually be over £4000. The programme helps individuals to rebuild their relationship with food, sleep better, feel more confident, have the motivation to exercise more, enhance their professional and personal life, as well to stop over-eating/binge-eating/comfort-eating.
You will be personally guided and supported throughout the online course and are welcome to email with any additional questions that you have. I am always happy to jump on a call to talk you through anything and give you some additional support too.
​
You can also try the course risk-free. I am so confident that you will see changes to how you feel after using the online course, that if you use the course materials for 5 days and do not think it would benefit you, I will give you your money back.
​
Uxshely xx
Free Yourself from the Diet Cage
Online course
A 12 week online course will enable you to completely transform your relationship with food over 12 weeks. This comes with: 12 videos on topics such as binge eating, self-esteem, why diets don't work and comfort eating; 10 hypnotherapy recordings; weekly exercises; daily reading and inspiration and a book which explains exactly what you can do to achieve the healthy lifestyle you have always wanted without feeling deprived or miserable. This is the equivalent of having 24 weeks of one-on-one therapy and this programme would cost over £4000 in the clinic.
12 week online course - £350
pay in 3 monthly instalments - £135 per month
Please read the terms and conditions (available here) for full details on access to the course.
The Food Therapy Clinic helps clients to make permanent changes to their relationship with food
The course contains the following modules:
WEEK 1: Introduction and Checking in with Yourself
WEEK 2: Why Diets Don't Work and What You Can Do Instead
WEEK 3: Mindfulness and CBT for Managing Stress
WEEK 4: Managing Emotional and Comfort Eating
WEEK 5: How To Optimise Your Sleep
WEEK6: Boosting your Confidence and Self-Esteem
WEEK 7: Building New Habits for Lasting Behaviour Change
WEEK 8: Choosing a New Coping Mechanism
WEEK 9: Building A New Relationship With Alcohol
WEEK 10: Perfectionism and Procrastination
WEEK 11: How Your Food Choices Affect Your Mental Health
WEEK 12: Exercise and Having No Time
​
An interdisciplinary approach
Providing a long-term solution
People's issues with food come in all shapes and sizes. Yet there is one thing that these issues all have in common - there is some psychological pattern driving them - causing you to repeat the same cycle over and over again. The Food Therapy Clinic understand what drives these repetitive and destructive patterns - and can help you to reverse the unhealthy habits of a lifetime - for good.
​
Reversing unhealthy patterns - freeing your clients to lead a happy and healthy life.
"I have now lost two stone and feel so much better for it. I really think that it's going to continue and stay off...My team at work can't believe how much I have changed! I now have a desk full of fruit and nuts and no biscuits and chocolate in sight."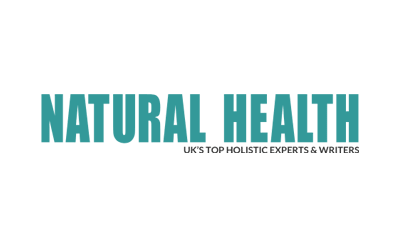 Meet the founder of The Food Therapy Clinic.
The Food Therapy Clinic was founded by Uxshely Carcamo. Uxshely founded the clinic to enable her clients to get to the root cause of their issues around food. In a sector dominated by fads and quick fixes, Uxshely wanted to adopt a scientific approach to resolving food issues that would enable her clients to achieve permanent change.
After graduating with a first from Oxford University and spending some time working as a corporate lawyer, Uxshely decided to re-train in a range of disciplines which would allow her to enhance the health of others both physically and mentally, including: psychotherapy, biomedicine, hypnotherapy, public health nutrition, meditation and neuro-linguistic programming (NLP). Uxshely now combines several of these techniques and disciplines to help her clients to optimise their nutritional choices, deal with their eating disorders, break free of the vicious dieting cycle and to feel great about themselves and their bodies.
​
Qualifications undertaken:
Oxford University (University College): first class honours, Law with French Law LLB
London School of Hygiene and Tropical Medicine: MSc in nutrition for global health
British School of Meditation: meditation teacher training
NLP Life Training: qualified practitioner of NLP and clinical hypnosis (training with the creator of NLP, Richard Bandler and studying hypnosis with Paul McKenna)
College of Naturopathic Medicine: biomedicine course
National College of Hypno-Psychotherapy: hypnotherapy and psychotherapy training
​
Registered with:
The National Society of Hypnosis, Psychotherapy and Mindfulness
The Complementary and National Healthcare Council
The Association for Nutrition
​
Join the over 20,000 followers on Instagram and Facebook