Welcome! My name is Uxshely Carcamo and I am a registered nutritionist, psychotherapist, hypnotherapist and lawyer. I founded The Food Therapy Clinic and have created FTCM® (the Food Therapy Clinic Method), a new interdisciplinary approach to changing eating habits that has helped many clients to completely transform their relationship with food and their body...and in turn, to completely transform their life.
​
I work with a team of amazing therapists at The Food Therapy Clinic who are all passionate about helping individuals to improve their mental and physical health using FTCM®. Everyone on the team is a psychotherapist and hypnotherapist and delivers the unique Food Therapy Clinic method. Each and every member of the team is also specialised in working with and treating issues around food.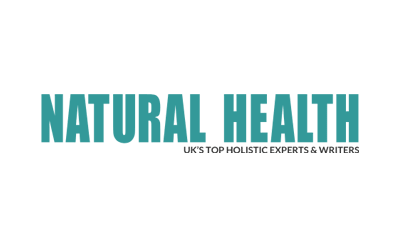 Moving away from quick-fixes and helping you to bring about sustainable changes
In a sector dominated by fads and quick fixes, we adopt a scientific approach to resolving food issues that will enable you to achieve permanent change. we also appreciate that the most effective long-term treatments for issues around food are holistic and involve optimising sleeping habits and dietary choices as well as changing thinking patterns.
Each of the therapists is trained to deliver

FTCM®, the

unique interdisciplinary method to treat food issues that is only on offer at The Food Therapy Clinic
When you decide to start one-on-one sessions, you will be matched with the therapist that is specialised in working with the issues around food that you are struggling with. You will have the same therapist throughout your treatment.
Uxshely
All of the self-help programmes and some one-on-one sessions are run by me, the founder of the clinic.
After graduating with a first from Oxford University and spending some time working as a corporate lawyer, I decided to re-train in a range of disciplines which would allow me to enhance the health of others both physically and mentally, including: psychotherapy, biomedicine, hypnotherapy, public health nutrition, meditation and neuro-linguistic programming (NLP).
At the clinic I now use FTCM®, a unique method combining several of these techniques and disciplines to help my clients to optimise their food choices; deal with their eating disorders; break free of the vicious dieting cycle; and to feel great about themselves and their bodies.
​
The qualifications I have undertaken include:
Oxford University (University College): first class honours, Law with French Law LLB
London School of Hygiene and Tropical Medicine: MSc in nutrition for global health
British School of Meditation: meditation teacher training
NLP Life Training: qualified practitioner of NLP and clinical hypnosis (training with the creator of NLP, Richard Bandler and studying hypnosis with Paul McKenna)
College of Naturopathic Medicine: biomedicine course
National College of Hypno-Psychotherapy: UKCP accredited hypnotherapy and psychotherapy diploma
​
I am registered with:
The National Society of Talking Therapies
The Complementary and National Healthcare Council
The Association for Nutrition
The UKCP
Heather
Heather is trained as an Advanced Psychotherapeutic Counsellor and Hypnotherapist and loves helping people to rebuild a more positive relationship with food. Food is one of the most important relationships that we have. We often live out some of our most prominent emotions through food as it often has a deeply interconnected relationship with our psychology, our culture, our family frameworks and our beliefs. Heather believes that breaking down our more difficult patterning around food can be an incredibly healing experience as it shows us where food can become the manifestation of our unspoken needs.
Heather qualified in 2013 and has been working in private practice for the last 8 years. She always aims to provide a deeply respectful, open, calm and compassionate environment where you and her are able to work side by side towards a deeper understanding of what you are facing so that old patterns that have been stored in the body can be released, relieving you of their presence and their influence upon your life.
Fan
Fan is a qualified psychotherapist and hypnotherapist and loves helping people to rebuild a more positive relationship with food. She has a particular interest in treating individuals struggling with bulimia and that are trapped in the binge-restrict cycle.
Before qualifying as psychotherapist and hypnotherapist Fan worked for many years with horses, then as a private carer supporting the vulnerable and terminally ill in their own homes. It was this period of her life, along with her own personal experience of therapy that opened her eyes to the huge capacity for growth and change we are all capable of and how with proper support and the right mindset in place, anything is achievable.
Fan has completed further training in stress and anxiety management, solution focused hypnotherapy, addiction recovery and mindfulness. She loves her work and is highly motivated to help individuals to overcome their challenges and live healthy, fulfilling lives.
Gabriella
Gabriella has over a decade of experience in integrative therapy and extensive experience in facilitating roles such as family support work and mentoring teenagers. She was on a placement for a year as a child therapist on behalf of a charity and has worked with mental health patients in residential homes.
​
Gabriella's core belief is that whatever you want to achieve or eliminate in life, the solution lies within. Her passion is to assist you on your journey so that you can tap into your inner greatness.
Gabriella works with you to help you to transform your relationship with food and to achieve the lifestyle and the life that you have always wanted. She takes a very individualistic approach as one size does not necessarily fit all. She sees her job as your therapist as being to work with whatever you bring into the room (a judgement-free space) and use all of her resources to find the right 'tools' to help you on the rest of life's journey. She believes that it is all about empowering the self.
Charlie
Charlie is a Clinical Hypnotherapist, Mindfulness Teacher and Life Coach. She is a compassionate and empathetic therapist – treating the client as a whole and interesting person, rather than just a list of symptoms. She regularly works with food issues and believes that unmet emotional needs, or unidentified patterns and habits from the past usually lie at the root of the problem.
​
Charlie believes that therapy is a very powerful process and works with clients in an integrative way to help them discover what is going on beneath the surface and how they can move on to live a happier life with a healthy relationship with food.
Prior to becoming a therapist and coach Charlie had a 15-year career in the media as a broadcast journalist, news editor, presenter, writer and voice over artist. Many of the skills and passions she developed during this varied career she now brings to her therapeutic work – mainly her keen interest in understanding people and their life stories and the ability to use her voice during hypnotherapy.
We want to help you to make permanent changes and the only way to permanently change how you eat is to look at WHY you eat the way you do
People's issues with food come in all shapes and sizes. Yet there is one thing that these issues all have in common - there is some psychological pattern driving them - causing you to repeat the same cycle over and over again. We understand what drives these repetitive and destructive patterns - and can help you to reverse the unhealthy habits of a lifetime - for good. When you decide to work with us at The Food Therapy Clinic you will be paired with a therapist that is very experienced in working with the issue around food that you are dealing with. You will then receive a very tailored and personalised treatment with lots of support through your journey of rebuilding your relationship with food.
Book in a free consultation today
We understand how challenging it can be to face issues around food and know that it will be important for you to find the right treatment for you. This is why we think that it is important that you are given the opportunity to speak to someone at the clinic before committing to any therapy packages or products. We offer a 20 minute free phone consultation to anyone that is thinking about booking in a session or signing up for an online programme.
The Food Therapy Clinic
4 Staple Inn
High Holborn
London
WC1V 7QH
nearest tube Chancery Lane
​
& Online Clinic