ARFID Treatment Programme
8 week online programme to spark that curiosity to try new foods and help you to enjoy a more varied diet
Welcome - I am Uxshely, a psychotherapist, hypnotherapist and registered nutritionist. I have built this programme so that I can help as many people as possible to enjoy a more varied diet and stop feeling anxious around foods. You deserve more than to spend the rest of your life feeling nervous to go and eat at people's houses, analysing menus to check if there are any "safe" foods on it, not being able to experience a variety of tastes, flavours and cuisines and not enjoying optimum health because of your limited diet.
​
You will be personally guided and supported throughout the online transformation programme and are welcome to email me at info@thefoodtherapyclinic.com with any additional questions that you have.
Uxshely x
Having worked with lots of people one-on-one to rebuild their relationship with food. I have put together this programme to allow you to transform your relationship with food from the comfort of your own home.
ARFID stands for avoidant restrictive food intake disorder. ARFID has only been recently recognised as an eating disorder and as a result not many people have ever heard of it. If you are struggling with ARFID, you may limit or restrict your consumption of certain foods and will often feel uncomfortable even with the thought of eating certain foods. You may often reject foods based on their texture, taste, appearance, smell or temperature.
Many of the individuals that I have worked with suffering with AFRID will stick to eating mostly "safe", "bland" or "beige" foods. These foods may include bread, certain meats, some processed snacks and other foods that the individuals feels comfortable with. Usually off the menu completely are foods such as vegetables, fruits, other foods with very distinctive textures or tastes or foods that seem to be "fresh". However the condition does show up differently for each individual and the term AFRID is intended to cover aversions to a range of different foods.
​
By signing up for this programme, you will:
Feel more in control of your food choices, move away from just eating "safe" or beige foods and shift your mindset around food.
Learn why your diet has become so restrictive and expand the range of foods you can eat.
Learn techniques to manage the anxiety that comes up when you try new foods.
Spark a curiosity to try new foods and enjoy a broader range of cuisines, dishes, recipes and tastes.
Feel more comfortable when going out to eat or eating at other people's houses.
Improve your health and wellbeing by incorporating a broader range of fresh, nutrient-dense foods into your diet.
Improve your sleep quality, getting a restful night's sleep every night, learn tools to manage stress and anxiety and much more...
This is a course which allows you to completely shift your mindset around food and to build new habits around food. This is a programme based on the unique method, FTCM®, that we use at the clinic. This programme will also show you that you do not need to live the rest of your life fearing foods and eating a very limited, bland diet. You can incorporate a much broader range of foods into your diet and thrive mentally and physically.
Is this programme for you?
This is a programme for those that can't eat several foods due to their taste, texture, smell, "freshness"...
The Food Therapy Clinic helps clients to make permanent changes to their relationship with food
1. Will this work for me ? I have tried so many things in the past but none of them have worked.
​
If you are like any of the other clients that we have worked with at the clinic, many of them have tried pretty much everything out there to shift their relationship with food and they are scared of trying anything again, in case it doesn't work. We want to reassure you that this is a completely new approach, combining techniques and new methods that you won't find elsewhere. This new method helps you to get to the root cause of your issues around food and to build new habits around food. The unique combination of hypnotherapy, nutrition recommendations and psychological techniques can help you to understand what you are doing but also to shift your mindset too. It is so important to us that you feel that this programme is a good fit for you, that we offer a 2-day-money-back-guarantee, so that you can try out the programme completely risk-free.
​
2. Will this programme require me to eat new foods?
​
Yes. The goal of this programme is to get you to eat a much broader range of foods. We will be unpacking some unhelpful thoughts and feelings around food that may be stopping you from achieving this and help you to build a new mindset around food which will mean that you are naturally curious to try more and more things.
Do you feel extremely anxious when it comes to eating certain foods?
Has your diet become very restrictive and repetitive and do you find yourself just eating the same "safe" foods over and over again which tend to be beige foods such as bread and potatoes or very processed foods and snacks?
Do you feel that eating certain foods will make you gag, choke or vomit? Or do you worry that you really won't like the taste or texture of many different foods?
Have you noticed that just the thought of certain foods makes you feel uneasy or unwell?
Have you tried to add these foods into your diet but struggled to enjoy them or eat them regularly?
Are you fed up of people telling you that it is easy to just start eating the foods you are anxious about?
Are you worried about how your health may be affected by your very restrictive diet? Perhaps you even are starting to feel tired and depleted and worry that your long-term health will suffer from not eating enough vegetables and other nutritious foods?
Food aversions often develop early on in life and can cause an individual to feel extremely uncomfortable around certain foods. Typically even just thinking about these foods can make an individual feel unwell or anxious. However using a combination of techniques from NLP, hypnotherapy, CBT, other forms of psychotherapy, nutrition and food psychology, it is possible to help an individual to start finding pleasure in the foods that they had once avoided and to enjoy a much more varied and diverse diet.
3. But I am just too scared to eat new food - can I do this?
​
Many people that come to us for help with ARDIF and food aversions are very anxious around certain foods, believing that they will make them gag or choke or feeling repulsed by their texture, taste or smell. Through this programme we help you to understand exactly what is putting you off the foods that would allow you to live a happy and healthy life and gently challenge these thoughts so that you are able to incorporate more foods into your diet.
​
4. I know what I need to do but how do I do this?
​
The hypnotherapy recordings in this programme can really help you to build new habits and to shift your mindset around alcohol. Many people struggle to achieve the changes that they want to make to their lifestyle, however hypnotherapy can really help to accelerate this process of change.
Reversing unhealthy patterns - freeing you to lead a happy and healthy life.
8 week programme plus BONUS
COURSE plus 60 minute online 1-on-1 session
£295
8 week programme plus BONUS
Course plus 2 x 60 minute online 1-on-1 sessions
£395
We are so confident that you will see changes to how you feel after using the online course, that if you use the course materials for 48 hours and do not think it would benefit you, we will give you your money back.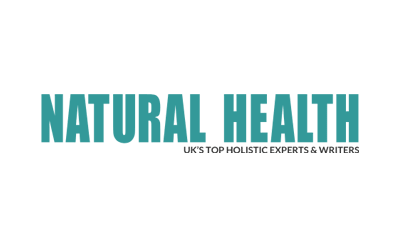 The Food Therapy Clinic helps clients to make permanent changes to their relationship with food
WEEK 1: What is ARFID and Making a Plan to Change Your Relationship With Food
In the first week of the programme you will learn what ARFID is, what drives your food choices and how you can make a plan to incorporate a broader range of foods into your diet.
​
WEEK 2: Managing Anxiety Around Food
In this second week we will help you to understand what is driving your anxiety around food and then help you to manage any anxiety that you experience as you go to try new foods.
​
WEEK 3: Understanding How Your Brain Works
As you understand how your brain works, you will realise what has been holding you back from trying new foods and understand the changes you can make to have a more diverse diet.
​
WEEK 4: Nourishing Your Body
In the fourth week of the programme we look at how you can shift your diet to optimise your health and further fuel that motivation to introduce a broader range of foods into your diet.
​
WEEK 5: Coaching Yourself Through Change and Sleep
In this week we look at the relationship between sleep and our food choices and how you can coach yourself to incorporate more foods into your diet.
​
WEEK 6: When Life Gets In the Way
Week 6 looks at how you can continue to make positive changes to your eating habits and diet when life gets stressful and busy.
​
WEEK 7: How You Are Thinking About New Foods
Here we explore how the thoughts you think have an effect on your food choices and look at how gently challenging and shifting your thoughts can in turn shift your behaviours around food.
WEEK 8: Making a Plan for the Future
In the final week we help you to make a plan for your future so that you can continue to build a more diverse and varied diet.